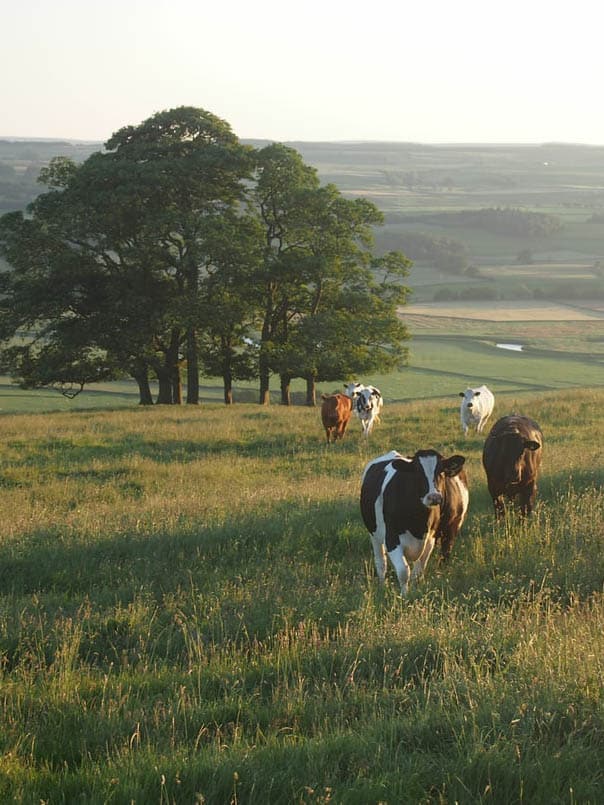 We are 14,000 people living in a county of approximately 611 square miles.  Population density in Osage County is 23 per square mile. Osage County's current population is very similar to that recorded in 1900.
We have a long agricultural history and much of our earliest population was immigrants from Germany who found the rolling hills reminded them of their home land.   Osage County ranks among the top 5 counties in the state for "Century Farms" – farms that have remained in the same family for 100 years or more.  There are over 1,270 farms in Osage County with an average size of 250 acres.  Only 20% of the agriculture sales are from crops – you will find numerous turkey houses and also cattle operations.
But we also have several large manufacturers in the county
Visit Osage County Agritourism Council is a non-profit group of business owners, educational experts, family farmers and other volunteers meeting quarterly in Linn. Osage County is among the first Missouri counties with an organized agritourism effort.
Agritourism can be defined as: Rural destinations designed for enjoyment and education of the general public
Council Mission
Our mission is to open our doors to showcase Osage County's unique communities, heritage, agricultural lifestyle and products
The council proposes an on-going intiative that will touch many enterprises and resources in the county. The plan will bring revenue and create familiarity, resulting in return visits from surrounding urban and rural neighbors. Membership information can be found at the bottom of this page.
The Plan in Brief
The council will explore direct marketing of Osage County agricultural products in the process of promoting Agritourism.
In addition to traditional institutional and commercial tour stops, the county has over 1,000 farms with 305,000 acres in agricultural production and livestock. The average farm is 266 family acres according to the 1997 U.S. Census of Agriculture. Because agriculture is the main industry in the county, many products are, or can be made, available to consumers directly "from our home to your home."
The county is home to public parks, historical sites and recreation areas as well. Nine Missouri Conservation Areas cover almost 3,000 acres, many on one or more of the county's major rivers (Missouri, Maries, Osage and Gasconade).
The council will explore cooperative efforts to leverage Osage County's resources for the benefit of people of the county and visitors.