Self-Guided Scenic Driving Tours!
Adventurers discover wineries, restaurants, cozy bed and breakfasts and little antique shops — and more — in northeastern Osage County, along Highwy 100, to Highway 50 and back along Highway N. The council printed and distributed a paper map describing the day-trip loop to inaugurate a series of maps throughout the county. You can pick up a map from locations along the route or stop by the Extension office.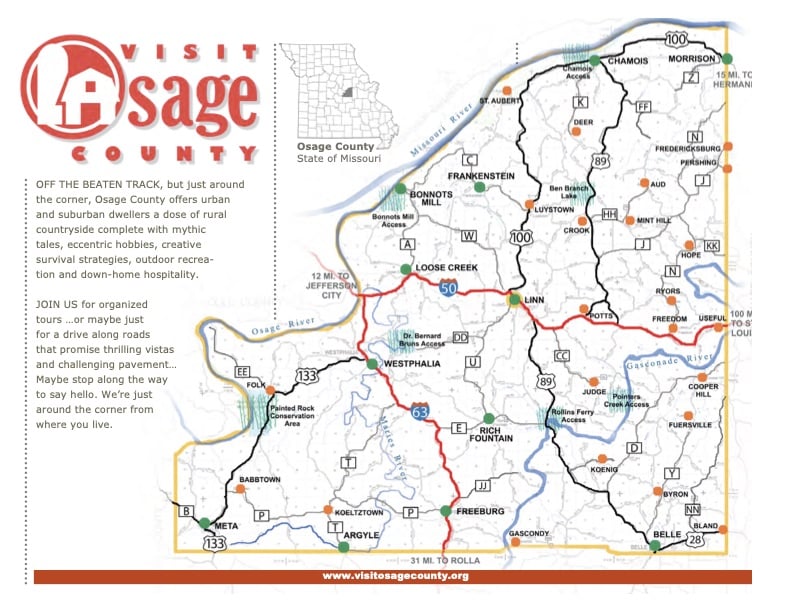 Planning a trip to Osage County?
If you would like more information about visiting Osage County, we welcome your inquiries and will help you plan a trip to your pleasure.